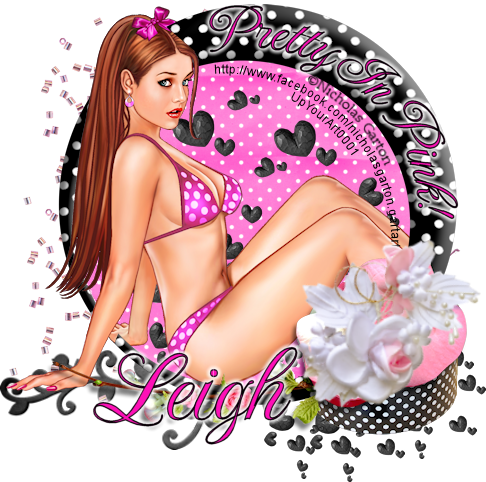 This tutorial was created by Rapsody on
February 7th, 2012.

Any similarity to any other tutorial is purely a coincidence.
You may share this tut but please share the only the link, thank you
♥

I am using PSP 12 but any version should work!

We are using the stunning art of Nicholas Garton- GartArt, you must have a license to use this tube. Nick's tubes must be purchased at
UpYourArt
This lovely scrap kit
TEMPTED
by Leigh can be found at Heartfelt Perfections. Thank you so much Leigh!
♥


Font P22 Imperial can be found
HERE
We will be using:
Tube NG0006
Word Art provided by me.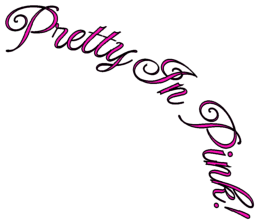 frame 2 @ 23%
paper9
box
scatter Hearts 15%
scroll 2 15%
floral deco 10%

**After you use each element close it so you have a clean workspace.

Okay, let's get started!

*Open a canvas 600 x600 flood fill white. I like to have the white so I can see my creation better as I work on it. We will delete this later as well as resize.
*Copy your
frame 2
and paste as a new layer, resize 23%.
*With your selection tool, activate the inner part of the frame, modify > expand 3, create new layer, paste
p9
into selection, select none, move down one layer under the frame.
*Using your "Change to Target" tool change the color of the paper to #fe10b7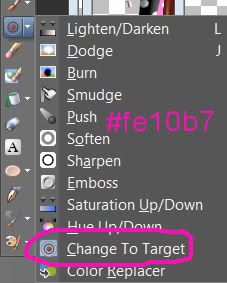 *Copy
box
and paste as a new layer, resize 10% move to lower right of the frame, please see my tag for reference.
*Paste your tube as a new layer, select the left portion including her face, hair and hand, float, go to the frame layer hit delete, select none.


*Go to the pink paper layer, paste scattered hearts as a new layer, resize 15% position to desired location, copy and paste into selection where desired using my tag for reference, I did it more than 3 times.
*Go to your bottom white layer and add
beads
as a new layer, resize 15%, position on the upper left, copy, paste
beads
as a new selection on same layer put on the lower left, select none.
*Return to the white layer, paste
scroll 2
as a new layer, resize 15% position on the lower left of frame please see my tag as a reference.
*Go to your top layer, copy floral deco paste as a new layer, resize 10% position it on the pink flower on the lower right.
*Paste the enclosed word art as a new layer on the right side of the frame.
*If you would like to do your copyright, url, and license number like I did here's what you need to do.
*Make a round shape vector the same size as the pink paper. Move it away to the left slightly. Create a new layer, then activate your font, when it shows the "circle" type your © information, put spaces as needed to get it where you want it, convert to raster layer. Create a new layer, and repeat steps above for the url, repeat again for your license number.
**If you don't do your credits on the vector then add more hearts to fill the space.


*Make sure everything is where you like it, check for any stray pixels and remove them, then delete the bottom white layer, and merge visible, select all, float, crop to selection, and resize to 80%.


*Add names, using your P22 Imperial, using pink we used for the target color and black.

*Save as a PNG, you are done, YAY
♥
Thank you for visiting and doing this tutorial, I hope you found it enjoyable. I would love to see your results and I welcome any suggestions at
CustomerService@UpYourArt.com
Raps
♥
♥
♥